Objectives:
Lunch Time for the Puppy is an interactive children's fabric book. The book is made from felt and other fabric material with different textures, and is embedded with soft sensors and electronic output elements for creating a rich storytelling experience. We produced a proof of concept prototype of the design by making one page from the book for demonstration. Our vision for the project is to have an entire book fabricated with similar methods with the main character, the detachable interactive puppy. The complete story would contain various scenarios of the puppy at places around the house.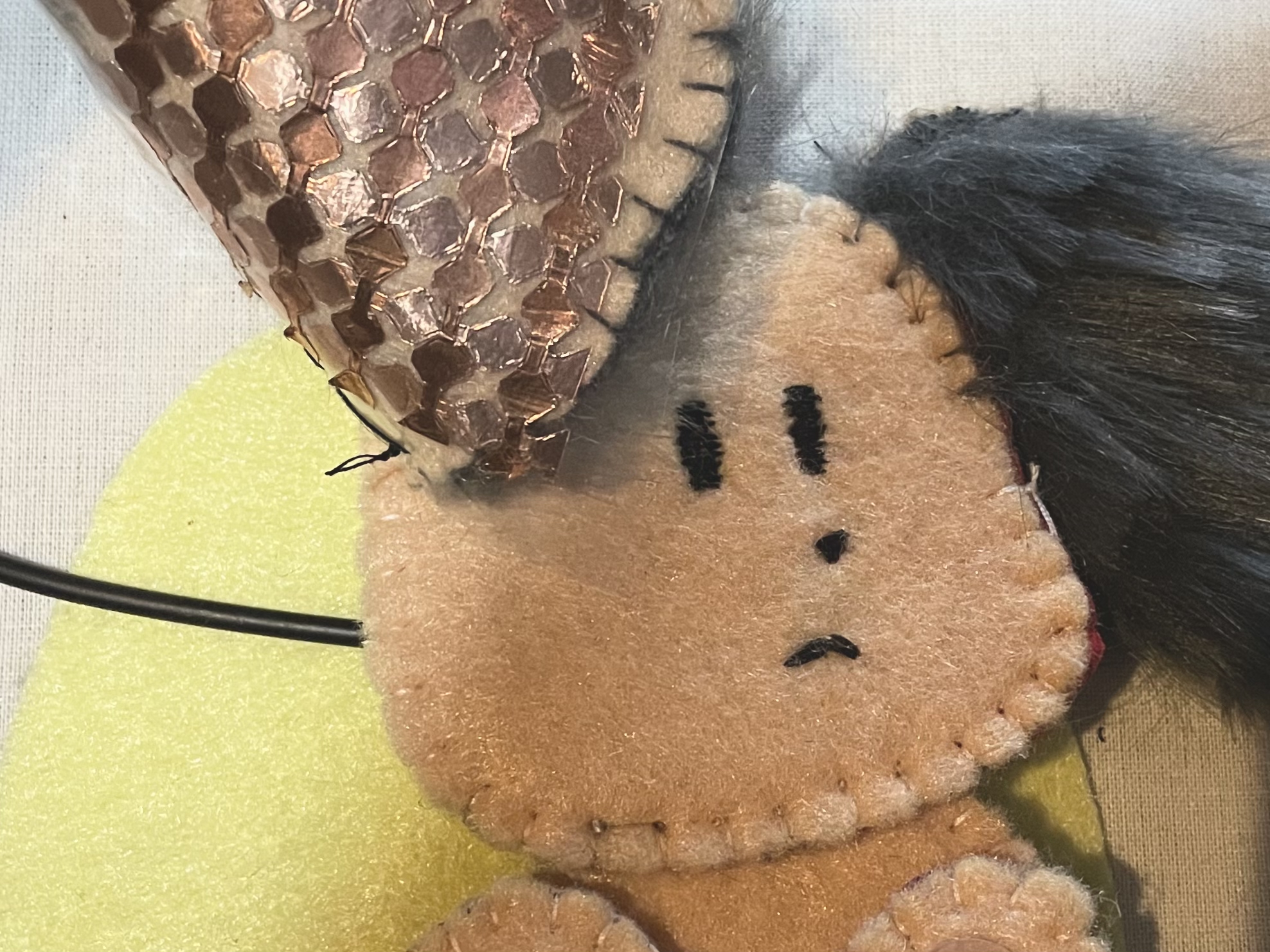 Interaction and Story Outline:
The puppy is designed to be detachable and responsive, able to be reattached to various positions throughout the fabric book. The fabric book contains different scenes of a puppy's day and each page corresponds to different behaviors of a puppy. For example, petting the puppy in the shower is different from petting the puppy before going for a walk.
Creative Design Oppurtunities:

With our successful implementation and modification of the methods provided by the capacitive Multi-Touch Kit[1] research paper, we believe that by using this technique, capacitive sensing with off-the-shelf microcontroller board can be used for prototyping and designing touch-screen-like interactions for fabric, static flat surfaces and surfaces of other 3D objects. The technique can be used for augmenting children's fabric books with digital interactions additional to the original material based interactions. Soft sensor grid can be integrated with the design of other soft materials for a more unified look of the book.

We see the possibility of creating open-ended storylines with adding different states of the behaviors. The rich interactive quality also helps reduce screen time for children.

References:
[1] Narjes Pourjafarian, Anusha Withana, Joseph A. Paradiso, and Jürgen Steimle. 2019. Multi-Touch Kit: A Do-It-Yourself Technique for Capacitive Multi-Touch Sensing Using a Commodity Microcontroller. In Proceedings of the 32nd Annual ACM Symposium on User Interface Software and Technology (UIST '19). Association for Computing Machinery, New York, NY, USA, 1071–1083. DOI:https://doi-org.proxy.library.cmu.edu/10.1145/3332165.3347895